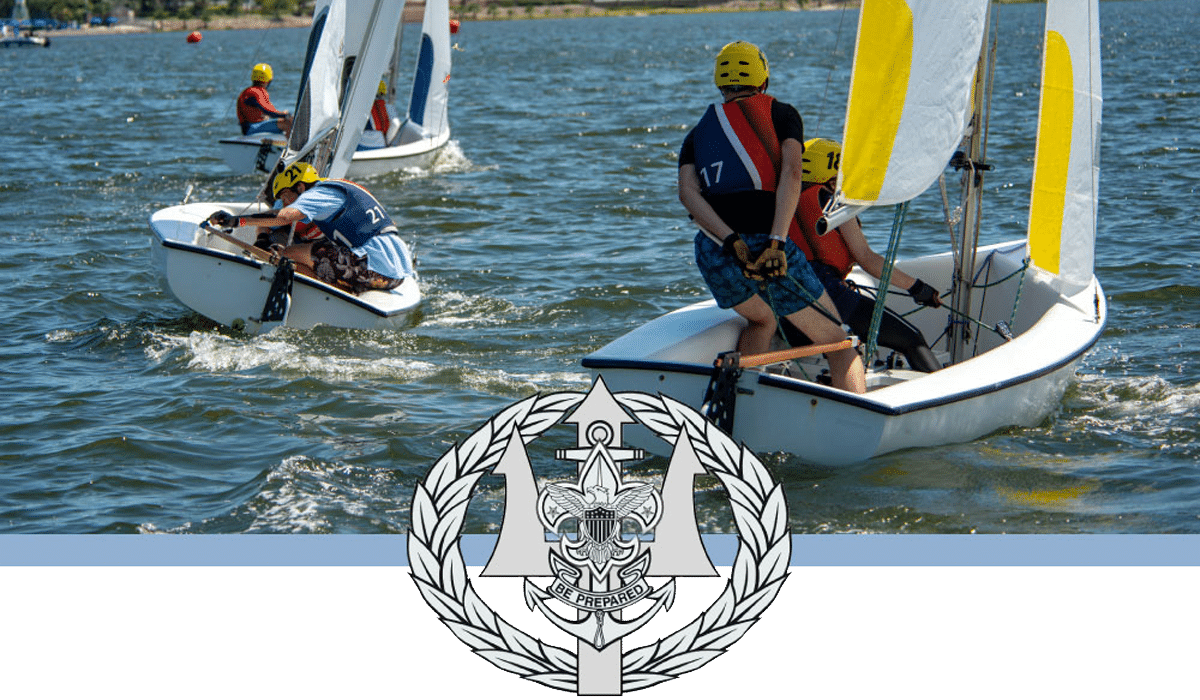 SEABADGE 2024
COURSE SB-73-CA-2024
April 6-7 and 13-14, 2024
Via Zoom with worldwide attendees
Seabadge is not about boating or nautical skills.  It is a leadership and management training course focused on guiding and teaching older youth, which will make you a better leader as you develop your youth into the best versions of themselves.  Seabadge does not cover topics like boating, knots, or other program-related materials found in the Sea Scout Manual.
Overview & Purpose
This course is unique as it will be offered in a virtual format using Zoom, with worldwide attendees.  Seabadge is a two-weekend course that begins Saturday morning, April 6, 2024, at 11:00 a.m. PDT and goes until 5:00 p.m. PDT.  It will continue the same times on Sunday, April 7, 2024, Saturday, April 13, 2024, and concluding on Sunday, April 14, 2024. The curriculum includes twenty sessions, with established objectives, that are presented in a motivating and informative forum.  You will need a good and stable Internet connection and MUST HAVE a tablet or PC with a large enough screen to see the materials being presented.
The objectives of Seabadge are to:
♆ Improve the understanding of leadership, management, and motivational skills among adult leaders.
♆ Provide management, leadership, and presentation skills and tools to adult leaders so that they may use and share them with others in their day-to-day Scouting activities.
♆ Use the skills and tools acquired at Seabadge to improve the quality of the Sea Scout program.
♆ Encourage the development of lifelong contacts and sharing of resources by and between course participants and staff.
Participant Requirements
Course applicants must meet the following minimum standard requirements prior to consideration for participation in a Seabadge course:
Is a registered adult member of the Boy Scouts of America.
Has completed Sea Scout Adult Basic Training (SSALBT), which is available online at scouting.organd takes only 94 minutes to complete.
Participate in a minimum of 2 pre-course Crew meetings via Zoom to plan and discuss your chosen presentation.
Additional Requirements
Be available for additional crew only meetings to plan and discuss your chosen presentation as needed.
Complete your logbook.
 Uniform Requirements
Sea Scout participants should wear the Official Sea Scout Uniform as described in the Sea Scout Manual. Other Scout participants should wear their official Scouting uniform (official Scout leader shirt, Scout pants, leather or web belt, and official socks).
 Location and Cost
Sea Badge SB-73-CA-2024 will be held virtually via Zoom. $35 per participant and $5.00 per Staff.
Cancellation policy
Registrations are non-refundable and non-transferable.
Contact e-mail: [email protected]