HOW CLOSE TO AN EAGLE PROJECT ARE YOU?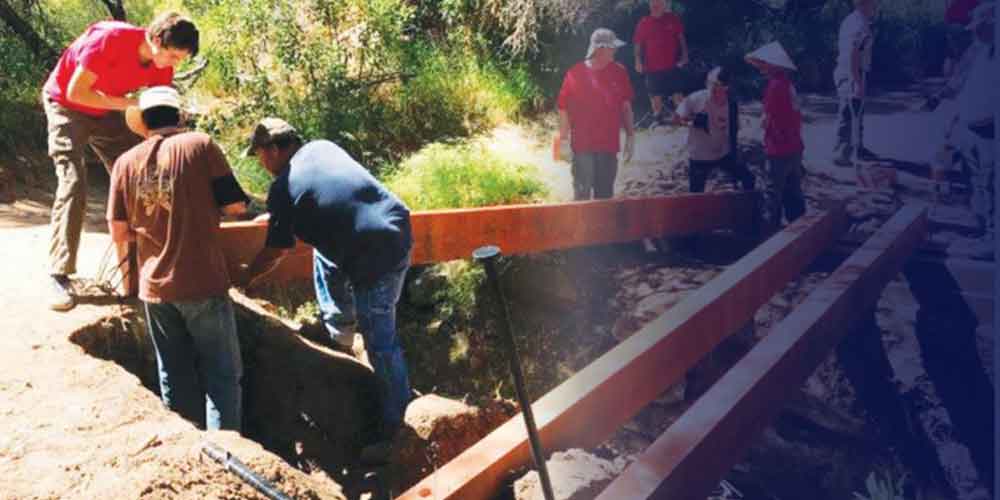 Eagle Project Map
Below you can see a map of all of the awesome Eagle Projects our Scouts have done.
WLACC Eagles in the news
This is a section where you can find various articles and news postings about all the amazing things that WLACC Eagle scouts have done whether it be an Eagle project or something else incredible with an emphasis put on those who are still a youth.
Will's Eagle project featured in The Acorn
Reece's Eagle Project. Featured in Newhall's Hometown Station
Donovan's Eagle Project. Featured in the Culver City Crossroads
Alec's Eagle Project. Featured in Boys Life Magazine
Tooni's story of success both in Scouts and on the football field in the Council's Scouts in Action series
Justin's Eagle Project. Featured on ABC's Cool Kid series
Julian's Eagle Project. Featured on ABC's Cool Kids series
Zach's Eagle Project featured in the Santa Clarita Signal
Jackson's Eagle Project featured in the Acorn
Getting ready for your Eagle Project?
Let people know with Eagle Signs
available at the Council office or from your Advancement Chair.

How to get your Eagle Project published
Below are some tips and trick on how to publicize your Eagle Project.
If you're reading this you are most likely about to execute your Eagle Project, an accumulation of your Scouting journey and countless hours of hard work. You should be recognized for your efforts. Although it's not why scouts do what they do public recognition is a great way to spread the story of Scouting in the community.
We want to suggest that you reach out to your local news agencies for coverage as well as give you some tips and tricks on how to do so.
Smaller, local news agencies are always looking for content to run. Getting stories in these publications is not that hard If you put a little time into it.
Although harder to do larger, nationwide news agencies also look for local community stories. These larger agencies also often time have local affiliates who run stories like Eagle Projects.
Try and reach out before your project that way they do coverage at your project and even raise awareness for it beforehand to help you in recruiting and fundraising.
TIP: Type up the story you know the project best! Write a 2-3 paragraph Recap of the project in 3rd person making sure to cover, who, where, when, and why you picked that project. People are interested in you! Take a look at the stories above and use them as templates! Make sure to proof read and send good before & after pictures.
A few news outlets that we suggest reaching out to are below:
 Directions from signal. "Send all articles to [email protected]. Make sure the articles are no more than 500 words and please include a couple of photos (as JPEG attachments) along with a caption and photo credit.
Valley News Group 818.313.9545  Email: [email protected]